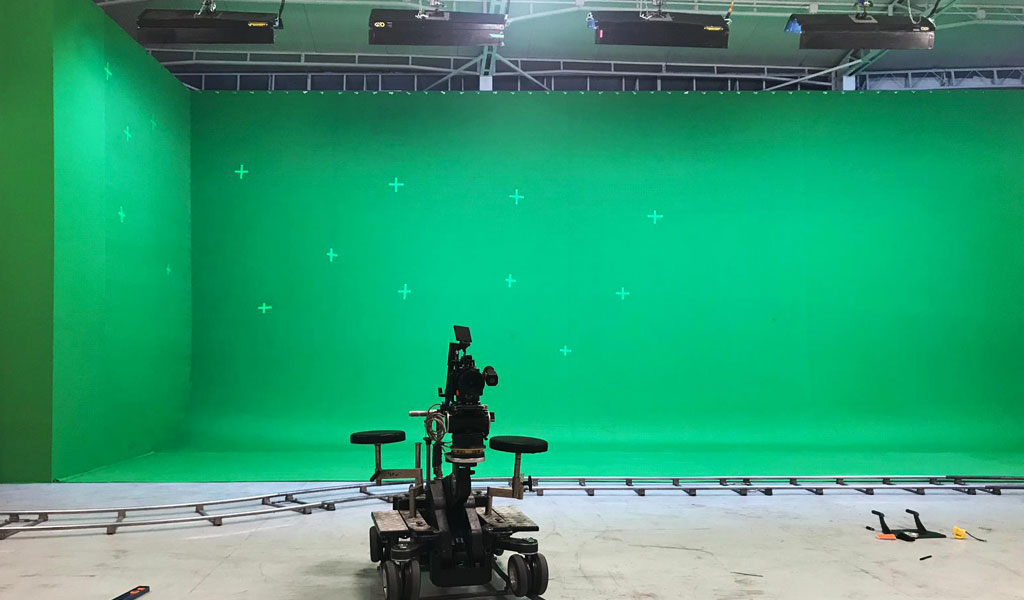 Green Screen di oltre 150 mq composto da frontale di metri 12×8 più due curve laterali di 4 metri per singolo lato.
Il Green Screen è corredato da illuminazione dall'alto Kino Flo 4×120 di lunghezza con lampade da 5.600° Kelvin.
Illuminazione diffusa con 6 Sky pans da 5 kw completi di diffusori di seta.
Tutta l'illuminazione è sotto dimmer.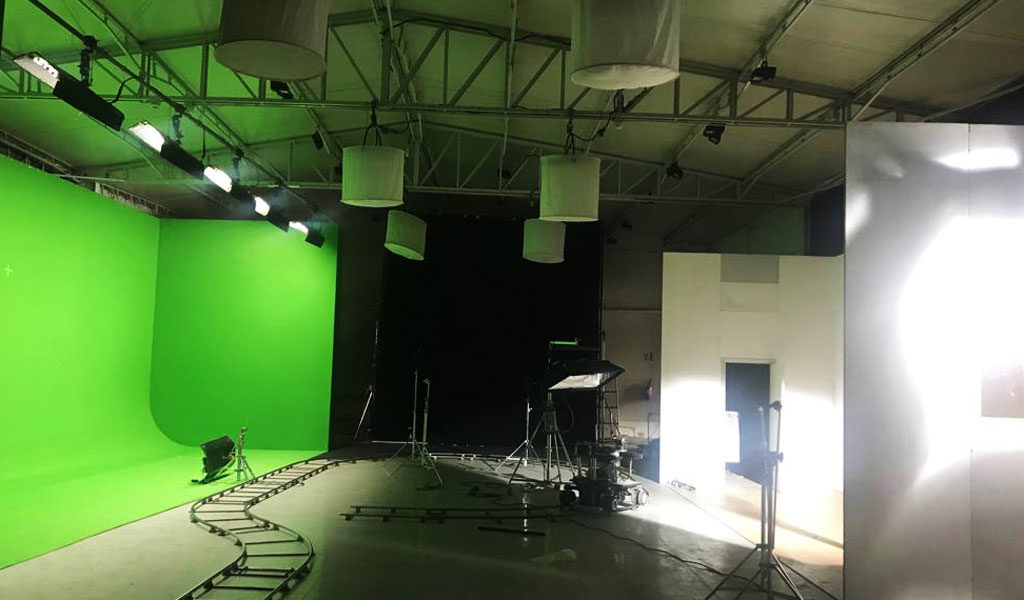 Green Screen of over 150 square meters: 12 × 8 meters front plus two 4-meters lateral curves (single side).
The Green Screen is equipped with lighting from the high Kino Flo 4 × 120 in length with 5.600 ° Kelvin lamps.
Diffused lighting with six 5kw Sky pans complete with silk diffusers.
All the lighting is under dimmer